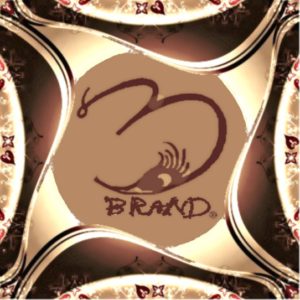 Born and raised In NYC. JEAN R. FREDELING
Is a craft artist and designer of the 3rdeye Brand where's their motto is "there's no Experience without Experiment". 3rdeye Brand is a contemporary casual line that interprets fashion through the sense of tailoring , optical illusion and graffiti and when all is mixed it reveals a desirable detail. 3EB expresses a fashionable aesthetic through what they design and feel, with this direction , Also set the tone of artistic being, which reveals the artist within the individual. Expressing Awareness , Class and contrast is what has evolve 3EB to be what it is today. Through the vision this deeply reacts a desire of what makes us passionate about the arts and as much how we can relate through one common language , FASHION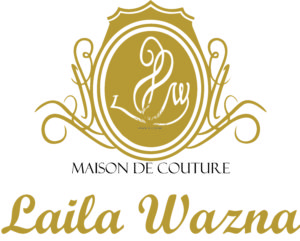 Laila Wazna was born of a Saudis descent in the holy Mekkah in Nov 18. Laila Wazna knew from her very early teens that she will work in fashion. Since her young years, she was attracted by eccentric fabrics and designs.
During her undergraduate studies she studied sewing art at the Institute in the ROYAL COMMISSION.
In 1999, Laila opened the first modest shop to sell and execute the required designs with a number of workers not more than 10. The demand was great for her designs
Laila Wazna launched her huge atelier and textile shop to sell her designs fabrics in 2005 in (Dana Mall) the Royal Commission in Saudi Arabia which was carry name (Alembaratora) which means (The Empire) to women who like clothes with dramatic flair and timeless femininity. Her designs epitomize glamour and simplicity which appeal to a discerning clientele, including Arabian Gulf princesses and female dignitaries, since that time Laila Wazna designs have been in demand by them.
In 2009 her first fashion shows garnered a lot of praise from critics and opened the doors to a whirling series of defiles sparking international interest for the designer. Because of her start from the Royal Commission, she was surrounded by American and Western women that requested her to go for private fittings and customizations to their countries.
In 2012 she opened her biggest atelier in JEDDAH, the biggest city in Saudi Arabia.
Then she was shown in Miami and then involved her collections into shows all over the biggest international fashion cities like New York and London.
The "One TV" channel was broadcast her Miami show, also ROTANA Channel, and one of the most important magazines in the Middle East that care about designs and designers name (Haute Couture Magazine) was followed Laila's designs every month. As well as "Alem Couture Magazine" and the electronic magazine "Sayidaty" the most popular magazine in the Arabic countries.
Laila Wazna has her own signature line at the world of fashion – romantic, contemporary and bold, which is consistent with the privacy of Eastern communities. She loves high level in everything, especially when she combines art and creativity. Characterized Laila Wazna design is about mixed cool colors to highlight the woman's personality and also emphasize romance and design excellence embroidery full of simple luxury.
Her collections reveal elegance and style through several lines of clothing designed to meet the various needs of modern ladies. Laila Wazna is a contemporary about modern tailoring with her distinctive and spicy creations, she builds bridges across cultures where East and West meet.
Her magnificent fashion collections consist of long graceful evening dresses and elegant wedding dresses which tend the ultimate harmony among embroidery with Zircon and Swarovski stones. She offers new ideas for a wedding dress that can be turned into an evening dress, so the bride can enjoy the soiree.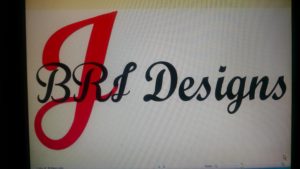 Debrah Sterling-Senior Designer/CEO of J-Bri Designs
Debrah is a self taught fashion designer and seamstress since the tender age of thirteen. Her logo J-Bri Designs originates from the name of John Q (her son) and Bria (her grand daughter). J-Bri is dedicated to the memory of John Q who is her inspiration to do her best in everything she does. (Also as stated in Proverbs 31). She has worked for many years as a Fashion Designer in the Philly area.
She specializes in evening wear, bridal gowns and business-casual attire. For her evening wear collection, she likes to use fabrics, such as silk and georgette which gives the garments a soft gentle flow. This type of fabric also gives contour to the garments. The fabrics ITY (interlocking yarns) is used mostly for her business-casual. This ITY fabric is considered to be a very versatile and easy to care for fabrics.
J-Bri Designs carries a large collection of sizes, her sizes range from a petite 2 (xs) to a large of 22 (2xlg). Debrah also believe in designing clothing with a classic look and fit that can be worn for many seasons and occasions.
Debrah has worked and has many accomplishments in the fashion arena. Her accomplishments are as follows:
• Worked as a Fashion Designer with Love Care, Philadelphia, PA
• She has designed for many extravagant fashion show such as
o Congressional Black Caucus,
o DC Fashion Week,
o New Day International
o Black Designers on Tour
o Philly Next Top Model Competition
• She is currently a member of Designers, Inc.
The old saying "one man's trash is another man's treasure" might certainly apply to fashion designer
Tyrone Chablis
. While growing up in his hometown of Newark, NJ, Chablis discovered an old discarded sewing machine and it changed his life. What followed was a path of self-learning, hard work and innovation. He is credited as one of the architects of the still thriving New Jersey fashion show production scene. A major influence on the local fashion culture, for more than twenty years, Chablis has been a fixt
ure on the tri-state area fashion scene. He plays many roles – from commentator to show producer to master tailor to his most prominent and passionate pursuit – designing and making fabulous clothes. His distinctive style is sultry, campy, daring and edgy! His experiences while traveling in the Caribbean and throughout Europe influence his unique concepts. His designs grace runways, boutiques and a high profile clientele in the entertainment and private sectors. His swimsuit collections are shown annually in well appointed beachfront and cruise events. Following the path of the legendary Patrick Kelly, Chablis has developed a collection which advocates going green through fashion. The Chablis "green tee" dresses range from simple to extravagant and are crafted from carefully selected recycled t-shirts, generating excitement and pure drama where ever they are shown, sold or worn. Most notable is Tyrone Chablis' strong commitment to cultivating and supporting the aspirations of emerging models and designers. Through his willingness to share his own expertise or to create venues to highlight new talents, Tyrone Chablis has clearly demonstrated that he gives back to the community from which he emerged.
Tyrone Chablis
is moving into a new stage of life and preparing to take his designs and his company to the next level. And in case you didn't realize it by now "You don't just drink Chablis, you wear it"!
Hi
I'm Ange Tekoagbo, 12 years old, Kid's Clothes Fashion Designer. My business is named: Glossy Great Designs (GGD). I started designing when I was five. I got an early fashion education from my family. I get my inspiration from TV shows, movies, and music videos. The age-range for my designs is 6-16. My style is arty, chic, exotic, glamorous, and preppy. From now on, I'll be focusing on designing for kids; because kids are first. The name of my collection is Adore-Able. I named my collection "Adore-Able" because my fashion is going to be Adore and it's going to be Able to show your style and passion for Fashion. I use email for contact. I'm working on having my store. My website is on the way.
In 5 years, I see myself as a Fashion Designer/Graphic Designer/ Musician traveling around the world doing what I love.
Karryn Russo is owner of Jerzees Pageant Rentals, Karrynis also a Pageant Coach and Inventor.Fresh out of high school Karryn attended a pattern making course and shortly after she instantly fell in love with the idea of sewing and creating her own wardrobe. She started to design rock and roll clothing for band members, and also designed rock and roll clothing for herself. Her greatest moment is when she made the same outfit that Eddie Van Halen wore at a concert. Ediie noticed her wearing the same jumpsuit and he winked at her and flicked his guitar pick and she has it till this day. " I wear it at every fashion event I attend, its my designers dream piece.". When Karryn wore her clothing out to rock clubs everyone always asked her to make her outfits, shortly after that she started to go full stream and design for rock bands on the club circuit. Karryn decided to take a hiatus on fashion design and venture into modeling and acting for several years, then years later started to enter the world of pageantry. Karryn has won numerous titles in the pageant industry, and is the current NationaL MS. East Coast USA. After winning her titles, she entered a designers event showcase and that is where her line of KRowned by Karryn Russo was presented. Karryn has come childrens collections such as Rocking Princess for ages 3 and 4 and Dizneys Gone RAD for ages 7 and 8. She is also working on collections such as Cartoon Couture, Football Fansy and First and Ten Toddlers, also a bbay boy line ages 6 months to age 5 called Snaz A Chaz. Karryn will be launching her pageant couture gown line "Diamond" by May of 2016. My next collection to be Summer Love.