Jersey City Fashion Week, Is celebrating 6 years will honored the most influential people and programs in the private, public and non-profit sectors at our Fashion in the Park VIP exclusive fashion event on September 28th, 2017 at 5:30PM. Please take a moment to read all about this special class of outstanding community influencers.
Councilwoman Joyce Watterman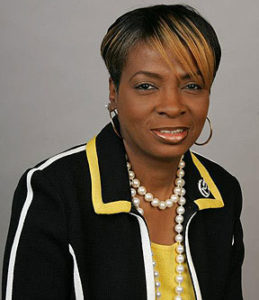 Joyce E. Watterman, Councilwoman at large
Joyce E. Watterman was born, raised and educated in Jersey City. Joyce is married over 40 years and the mother of three and a loving grandmother.
Joyce attended Somerset Christian College with a Bachelor of Arts Degree in Organizational Leadership and Associate of Arts in Biblical Studies. Joyce and her husband are the founders and Pastors of Continuous Flow Christian Center, where they bring life changing words of strength for today and hope for tomorrow.
Joyce is the Councilwoman at Large for the City of Jersey City. She serves as a Planning Commissioner, Chairs the Disable Parking committee, serve as a member of the Affordable Housing Trust Funds, the Budget Committee, The Jackson Hill Main Street SID, Dissolution of Parking Authority, Chairs the Street Naming and Re-naming committee, Chaplin for the Hudson County Sheriff's Department, member of NAACP, Licensed Realtor, Co-Chairperson of Diversity and Inclusion Advisory Board, and former President of the Women Political Caucus of Hudson County.
Easterseals
Easterseals New Jersey is a 501(c)3 not-for-profit organization that has enriched the lives of people living with disabilities and special needs, and those who care about them, by providing opportunities to live, learn, work, and play in their communities since 1948. Annually, nearly 9,000 people or families in New Jersey affected by developmental disabilities, including autism, physical disabilities, mental illness and other special needs participate in our programs designed to help them address life's challenges and achieve their personal goals on the path toward independence. For more information on Easterseals New Jersey and its statewide disability services, please contact 732-257-6662 or visit www.eastersealsnj.org or www.facebook.com/eastersealsnj.
DJ Antoine Qua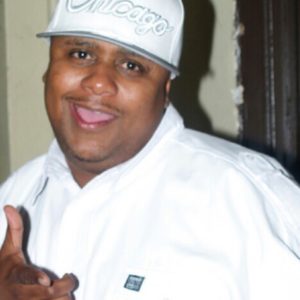 DJ Antoine Qua, currently of 107.5 WBLS, also known as "The Complete Package" of R&B, Hip-Hop, Reggae, Old School Classics and Club, is from Newark, NJ. DJ Qua started his DJ career over 20 yrs. ago playing at all the hottest Newark school and college parties. He worked with household names in his early career, such as Queen Latifah, (Latifah's first DJ). From there, he progressed quickly onto the night club scene at the age of 16. Before Qua's career move from DJ to club promoter/owner, he made his mark at legendary clubs such as; Zanzibar, Sensations, Club 88 & The Peppermint Lounge, just to name a few. Thereafter, DJ Qua was so well received by his NJ supporters and others he went on to promoting himself as "the Complete Package".
DJ Qua successfully operated his own clubs in previous years such as; Jhane's, Dynasty, Lorreta's Lounge, and Crystals. More recently, he has put clubs on the map such as, "Club Millennium" and his former home base, "Key Club" located in Newark, NJ. He has worked with some very prominent Politicians in his DJ career, from Mayors of Newark and Irvington to Assembly Men, Senators, Congressmen and Governors. He is, currently, "The Advisory Citizen Commissioners" of Irvington because of his love and dedication to the people and community. He has successfully created and played on his own internet radio show in previous years gaining him more listeners and supporters in and out of the Tri-State area.
Dj Qua mentored young and up-coming DJ's on internet radio shows, such as "Uknowradio.tk, Streetz106.com & EmpireToTv.com. He is responsible for aiding and being a role model to many NJ DJ's & aspiring NJ Artists who are gaining success in today's market, therefore giving him the name, "Jersey's #1 Son" or "The CEO of Jersey" by his peers and supporters.
DJ Qua is known for his very special skills of mixing and blending all types of music in addition to his boy-like fun personality.
Dj Qua landed his first main stream radio gig on the NY radio station
107.5 WBLS in 1998 with a Live Broadcast from Club Millennium without even being an employee at the station and then onto gaining the attention of 'The Wendy Williams Experience" 2 years later creating an enormous buzz in radio with (Flashback Friday's). DJ Qua also found success, as a Master Mix DJ/Personality on the former 98.7 Kiss fm started in early 2009.
Dj Qua went on to Hosting his own Friday show on Kiss fm,
"Bringing the Party to the Radio" also, Co-Hosting on the Mid-day Show, re-instating the 12noon Flashback Friday Mix that was very popular during his Wendy Williams days. Finally, Dj Qua Hosted/Dj'd his very own Live Broadcast at the Key Club every Saturday night for 2 years. In 2012 when the Legendary Kiss fm went out of business, Dj Qua was left as a free Agent. Currently Dj Qua plays on the new Emmis Communitaion (WBLS) on Holiday weekends as a Mixer. Dj Qua is always looking to evolve himself as a Talent and has many assets to bring to any reputable radio station. He is very humbled and ready to assist in going forward to new heights and added generations of listeners.
For more information on Dj Antoine Qua, please go to….
FB/Twitter/IG @ DjAntoineQua or contact RQ Empire LLC @ 917-600-2127 or 973-609-4651.