Jersey City Fashion Week, Is celebrating 6 years will honored the most influential people and programs in the private, public and non-profit sectors at our Fashion in the Park VIP exclusive fashion event on September 28th, 2017 at 5:30PM. Please take a moment to read all about this special class of outstanding community influencers.
Councilwoman Joyce Watterman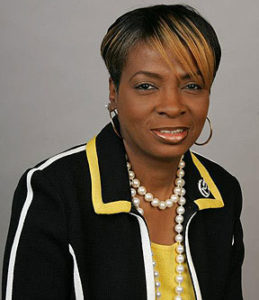 Joyce E. Watterman, Councilwoman at large
Joyce E. Watterman was born, raised and educated in Jersey City. Joyce is married over 40 years and the mother of three and a loving grandmother.
Joyce attended Somerset Christian College with a Bachelor of Arts Degree in Organizational Leadership and Associate of Arts in Biblical Studies. Joyce and her husband are the founders and Pastors of Continuous Flow Christian Center, where they bring life changing words of strength for today and hope for tomorrow.
Joyce is the Councilwoman at Large for the City of Jersey City. She serves as a Planning Commissioner, Chairs the Disable Parking committee, serve as a member of the Affordable Housing Trust Funds, the Budget Committee, The Jackson Hill Main Street SID, Dissolution of Parking Authority, Chairs the Street Naming and Re-naming committee, Chaplin for the Hudson County Sheriff's Department, member of NAACP, Licensed Realtor, Co-Chairperson of Diversity and Inclusion Advisory Board, and former President of the Women Political Caucus of Hudson County.
Easterseals
Easterseals New Jersey is a 501(c)3 not-for-profit organization that has enriched the lives of people living with disabilities and special needs, and those who care about them, by providing opportunities to live, learn, work, and play in their communities since 1948. Annually, nearly 9,000 people or families in New Jersey affected by developmental disabilities, including autism, physical disabilities, mental illness and other special needs participate in our programs designed to help them address life's challenges and achieve their personal goals on the path toward independence. For more information on Easterseals New Jersey and its statewide disability services, please contact 732-257-6662 or visit www.eastersealsnj.org or www.facebook.com/eastersealsnj.